Monday-Thursday, Sept. 25-28
Potawatomi Inn on Lake St. James near Angola, Indiana
Keynote: Shariff Abdullah, J.D., is a consultant, speaker, author and advocate for societal transformation. His mission is to bring current systems and structures into alignment with our common human and spiritual values, to create a world that works for all living things. 
Musical Guest: Faith Rivera has been making music to touching lives for 15 years. She brings world-class talent, contagious pop songs, and a nurturing spirit that will make your heart smile. 
Spiritual Enrichment & Education in the Field
Monday-Friday, Sep. 25-29
Rev. Pat Williamson and Unity Minneapolis invite you to experience an exceptional week of study.Courses and instructors are: Bible Interpretation-Hebrew Scriptures with Rev. Jeanette Bohen; Lessons in Truth with Rev. James Stacey; and Rev. Geo Downer will facilitate Metaphysics 3 and Jesus' Teachings.
Playshop: 
'Musical Firewalk' with Faith Rivera 
1 p.m., Saturday, Sep. 30
Unity of Louisville, 757 S,. Brook St., Louisville, KY
Here's your chance to shine your light in a fun, nurturing, creative space! 
Led by Faith Rivera (Emmy-winning singer/songwriter and touring Positive Music artist), join in this two-hour "musical firewalk" to experience more creativity, joy, freedom, confidence, and empowering fun than you've ever had before. 
Whether you want to break through stage fright or you just want to experience the joy and freedom of letting loose, this is your time to embrace the spotlight and be your brilliant self.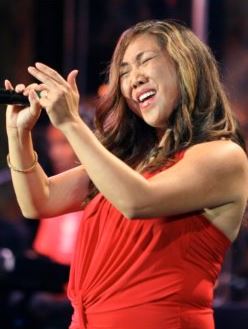 Faith Rivera Concert
1 p.m., Saturday, Sep. 30
Unity of Louisville, 757 S,. Brook St., Louisville, KY
Yes a SONG can heal a heart, be your morning cheerleader, welcome a newborn to this life or say goodbye.  It can remind you that you are amazing when you forget and help you to do the hardest thing - forgive.  The perfect lyrics and music can share your organization's message to the world and it can even bring a community together.
Daniel Nahmod in Concert
Daniel is best known for his passionate, stirring live performances — yielding many thousands of standing ovations — and an award-winning catalog of powerful, insightful, inspiring pop songs which are performed around the world by independent artists, choirs, music ministers and cantors of numerous denominations, and headliners at motivational and humanitarian events. 
Unity of Fox Valley, Batavia, IL